Malachite Heart Pendant
Price : $19.99
Seller :Anuppandeysemi
Short Description
These green malachite pendants in heart shape range in size from an inch to an inch and a half with varying stripes inside each heart making them individually one of a kind. We have 18 in stock and you will receive ONE upon purchase. These are sold separately.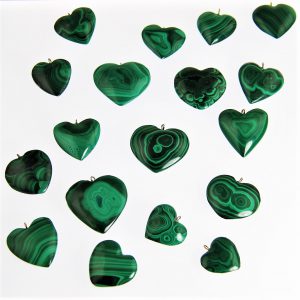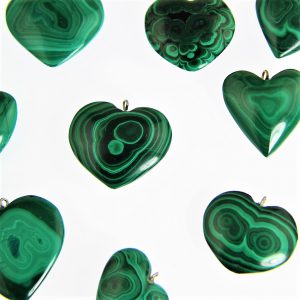 Availability : 17 in stock
Quick Overview
Malachite healing properties: -relaxation -neurological disorders -tissue regeneration -strongly in tune with nature, the force of life, and healing -awakens healing qualities -useful in fighting mental illnesses -protects against the evil eye -used for protection -safeguards pregnancy -helps the pancreas, spleen, parathyroid, and dyslexia -symbolizes the rising of the spiritual man. t will assist with visions of all kinds.